Fosber's Corrugator Control Systems: More Precision, More Control
Fosber's Corrugator Controls
Fosber presents its latest performance enhancing software systems: Syncro, Process Control, ProCare and ProQuality.
Fosber is focusing its attention on software systems that will help ensure maximum uptime and minimum disruption to daily routines and enhanced quality of corrugated board.
Syncro
Syncro is Fosber's computer-based corrugator control system. Syncro utilizes intuitive touch screens to display information utilizing machine signals and production information of a complete corrugator. The Syncro can provide control, monitoring, information display, data entry, diagnostics, and centralized operation for a complete corrugator or individually on the DryEnd or WetEnd. The system is modular, flexible and can be configured to individual plant requirements.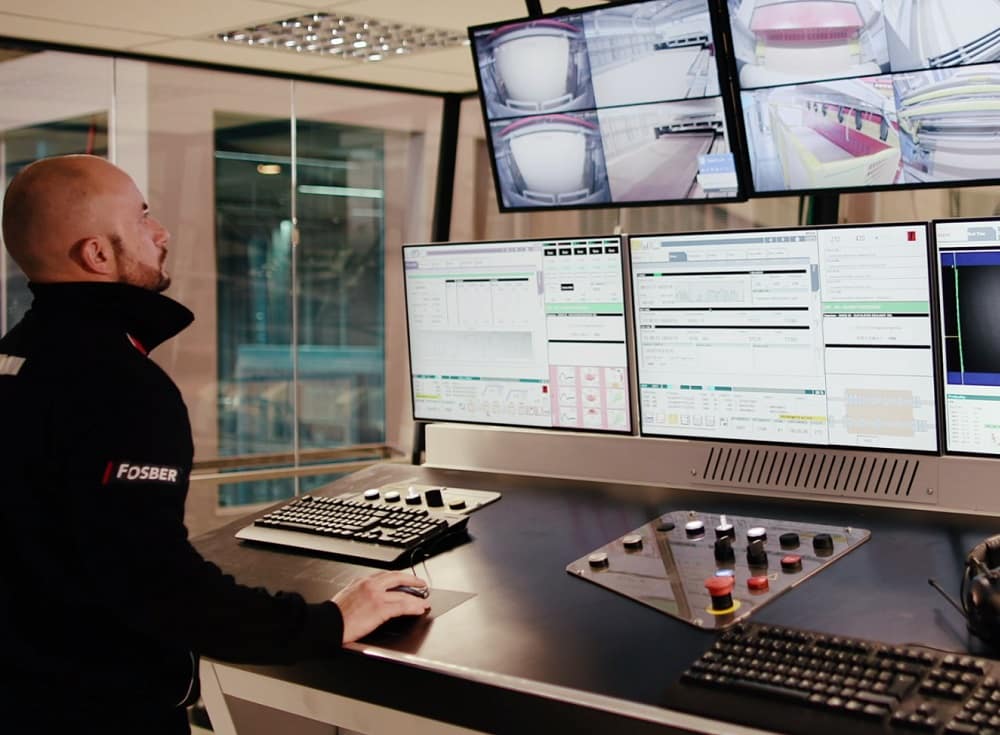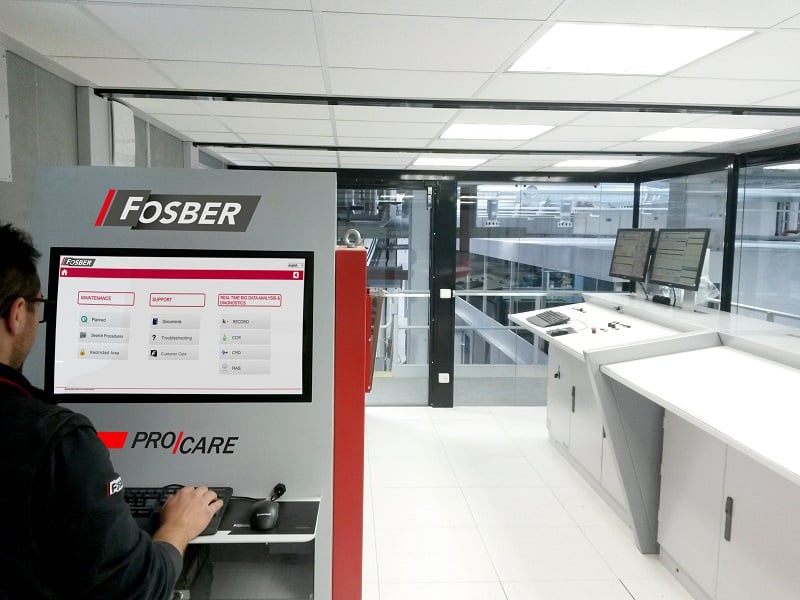 ProCare
ProCare is Fosber's computer-based maintenance and diagnostic system. The program utilizes a fixed console and tablet to display information for machine procedures and advanced data monitoring.
The maintenance intervals are automatically flagged to be completed based on time span (example: weekly), amount of product made (example: lineal feet) or number of sequence occurrences (example: cuts made). The system monitors upcoming and completed maintenance items and illustrates the relevant step-by-step procedures through easy-to-follow videos and instructional photos. The ProCare system is modular, flexible, expandable, and can be configured to individual plant requirements.
ProQuality
ProQuality is Fosber's defect detection and monitoring system. The system uses a camera system to monitor the singleface web.
The system records and tracks defects in real-time. Defective sheets are diverted at cut-off knife, prior to reaching the stacker and only sellable sheets reach the stacker.  The system detects all surface defects such as medium-paper defects, delamination, wrinkles, tears, splice joints, and edge defects.
The ProQuality system provides the operator a "captured image" to the corrugator so that only sellable sheets are delivered to the customer.