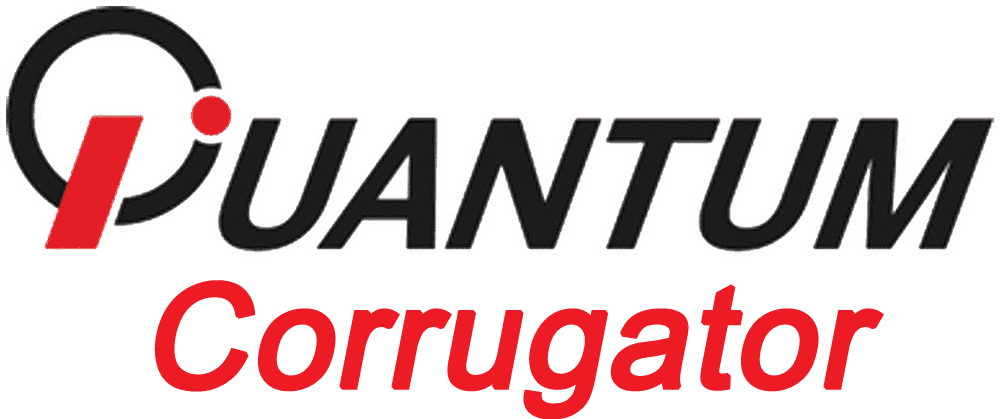 The Quantum Corrugator is specifically designed for high graphics, micro-flute corrugated. The SingleFacer, DoubleFacer and the layout of the Quantum allow corrugated to be produced with minimal stress to the paper.
The Quantum SingleFacer uses an available polymer-coated "Kiss" roll and a belt supported lower-corrugating roll. These design features eliminate pressure roll marks and reduces stress to the paper during the bonding process.
The Quantum DoubleFacer utilizes an inverted singleface entrance, heated shoe system and a four-belt system. These DoubleFacer features reduce the thermal process stress to the paper for perfect bonding.
The Quantum Corrugator utilizes Fosber's Syncro Corrugator Control System, PaperLink RollStand/Splicer, and the Compact DryEnd with the TR5 DownStacker.
Width: 70″ or 98″
Speed: 1000 ft/min
DryEnd: 1 or 2 Level
Quantum Line:
Space Saving Design – 230-260ft
Paper Thermal Cycle Reduced – Ideal for Microflutes
Energy Savings – Reduction 30%
No Bridge Festoon
Quantum SingleFacer:
Polymer Coated "Kiss" Roll Available
Positive Pressure System
Corrugating Rolls are Designed to Minimize Flute Formation Pressure
Reduced Crown on Lower Corrugating Roll
Automatic Pressure Control of "Kiss" Roll Based on Paper, Width, and Speed
Quantum DoubleFacer:
Inverted SingleFace Entrance
Conductive Heat Supplied to Top & Bottom of Combined Board
Four Belts – 1 Bottom & 3 Top Belts (No Web Contact to Hot Plate or Shoes)